Qinxian Industry&Trade co., LTD. was founded in 1989, mainly producing automobile and motocycle accessories. In addition to a variety of products, the company is famous for its excellent quality, the most reasonable price, and high quality of after-sales service. With the innovative technology in the design, superb level of the casting and machining process, and adhering to the principles of excellence of produts, it won the praise of the clients and was awarded the ISO 9001 quality management system certification.

The company has always insisted on the spirit of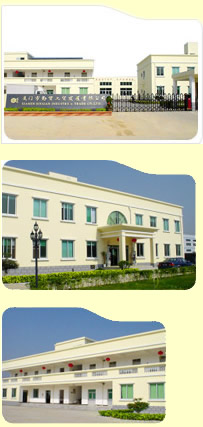 "dedication, harmoniousness, high quality, high efficiency". We adhere to the high-quality-product policy of "integrity, customer satisfaction, whole-personnel quality control and continuous improvement" to offer our customers the most convenient, efficient and perfect services.

The background of the company:
Total number of employees: 180, of whom 10 were design staff, 12 management staff, 10 quality control staff, 138 operators, and 10 logistics staff.
Machinery and equipment: one set of three-dimensional measurement device, eleven die-casting machine (125T to 400T), two Sanders, one polishing machine, thirty numerical control lathes, three ordinary lathe, four meter lathes, one punch, one planer, six millers, three numerical control millers,forty-two drillers, twenty Gongya planers, two set of cleaning and drying machine, one set of assembly line kit.
Capacity: an annual output of 3 million aluminum Cover for automobile and motocycle.
Ability to develop new products: 20 to 30 per month.
Casting materials (Japan ADC-12# and American A380# aluminum alloy) :Cu: 1.5 to 3.5, Si: 9.6 to 12.0, Mg:≤0.3,
Zn: ≤1.0, Fe: ≤0.9, Mn: ≤0.5, Ni: ≤0.5, Sn: ≤0.3, others: Al.